Valley wide Elite Co-ed Basketball - Fall 2022 Basketball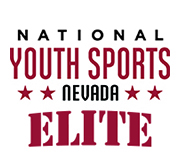 FALL SEASON DATES: Practices start in September. Games run from September 17th to November 19th.

Our Elite Basketball division is designed for those with experience in the game of basketball. This division will consist of local club programs as well as neighborhood teams, new teams are welcome! This is a fully competitive division that requires some travel within the Las Vegas/Henderson areas. NYS utilizes multiple gyms all over the valley for gameplay. Elite divisions add scores, standings, playoffs, and awards. Games will primarily be held on Saturdays.
*All players must be certified through National Sports ID. $10.99 fee and good for 1 year.
**Players with NO to little experience are encouraged to register for the recreational division.

Registration for elite basketball is mainly made up of full incoming teams. **Individuals who are looking to join the elite league, but do not have a team, are encouraged to contact NYS directly. We can provide a list of teams that are looking to add players to their team IF any are available. Individual available spots will vary from season to season and are never guaranteed. Tryouts may be a requirement for certain teams.
HOW TO REGISTER YOUR TEAM:

1. Email NYS at sam@nysnevada.com with your staff names(Coach, Asst, Manager), area of town, and age division. Our staff will reach out to help set up your team.

2. NYS will add your team to the team list.

3. Coaches, Assistants, and/or managers will register for their team and invite their players using the "invite player" function.

ELITE Teams are responsible for supplying the following for your team: Team uniforms and Practice location.

***All Coaches are Parent Volunteers, Playing time is not guaranteed in our Elite Sports and is at the sole discretion of the Head Coach
Age Groups *age as of July 31, 2022
8U: Ages 7-8 years old
10U: Ages 9-10 years old
12U: Ages 11-12 years old

14U: Ages 13-14 years old

Gender: Coed
Ball Size: Regulation Size 29.0, ages 11-14 & 28.5 ages 8-10


Elite Basketball Registration Fee Includes: league dues for the season, court fees, game equipment, scorekeepers, standings, playoffs, awards, officials fees, liability insurance with a medical rider, and league administration. No required fundraising.

NYS has a strict No Refund policy. If you need to cancel your registration, we will assign a credit to your account. Account credits never expire and are transferable to different children/sports.
Individual Fees

Early Bird

$130.99

Regular

$145.99

Late

$160.99

Payment Plans Available

Individual Fees

Early Bird

$130.99

Regular

$145.99

Late

$160.99

Payment Plans Available

Individual Fees

Early Bird

$130.99

Regular

$145.99

Late

$160.99

Payment Plans Available

Individual Fees

Early Bird

$130.99

Regular

$145.99

Late

$160.99

Payment Plans Available