Valleywide Elite Girl's Volleyball - Summer 2022 Volleyball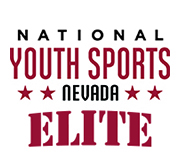 SUMMER SEASON DATES: Practices start in June. Games run June 25th- August 6th
Our Elite Volleyball League is designed for club or neighborhood teams to compete in league play, at the local level. Teams in this division will consist of local club teams, neighborhood teams, or anyone that wants to put a team together. NEW teams are welcome!

Elite division will include scores, standings, playoffs, and awards. Games will be primarily held on Saturdays with occasional weeknight games. Teams in this division are required to certify through National Sports ID. ($10.99 fee good for 1 year)

National Sports ID "How To" Video
SUMMER 2022
Registration for elite volleyball will be open to NEW players/ players with out a team. "IF" there is not an opening on an elite team, we will place your child in recreational and refund the difference.
HOW TO REGISTER YOUR FULL TEAM:

1. Email NYS at info@nysnevada.com with your staff names(Coach, Asst, Manager), area of town, and age division. Our staff will reach out to help set up your team.

2. NYS will add your team to the team list.

3. Players will register as an "individual" and add their team/coach name to the coach request portion of the form. Do not put a coach request with out confirming your spot on the team with the coach.

ELITE Teams are responsible for supplying the following for your team: Coaching staff, Team uniforms, and Practice location.
**I Individual available spots will vary from season to season and are never guaranteed. Tryouts may be a requirement for certain teams.
Age Groups *age as of July 31, 2021
11U: Ages 9-11 years old
13U: Ages 11-13 years old
15U: Ages 13-15 years old

Gender: Girls Only
Ball Size: Regulation Size (all age groups)
Court Size: Standard Volleyball Court

Game: 50 Minutes

Required Equipment: Volleyball, and Tennis Shoes
Elite Volleyball Registration Fee Includes: league dues for season, court fees, game equipment, officials, liability insurance with a medical rider, and league administration. No required fundraising.
NYS has a strict No Refund policy. In the case of needing to cancel your registration, monies will be assigned as a credit to your account. Account credits never expire and are transferable.
NYS does not provide uniforms or indoor practice gyms for Elite Volleyball